Learn about the tips this restaurateur used to turn a successful restaurant into a grocery store model during the COVID-19 shutdowns.
When all the restaurants surrounding Oceans 234 were closing, Owner Danielle Rosse knew her restaurant would be joining the long list of shutdowns across the city. With a closure on the horizon, Rosse contemplated what her next move should be. Many restaurants were pivoting to a take-out/delivery model, but she knew her menu didn't really travel well, so this type of model would inevitably drive her bottom line deeper into the hole.
Rosse found herself looking around an eerily empty restaurant, trying to find a solution to open the flow of revenue and keep her staff employed. One morning, after a visit to her local supermarket, she realized there was no food available for the consumer. After a quick chat with her local food rep and seeing her vast amount of sitting inventory, she knew transforming into a grocery outlet would be the best alternative. Not only would this keep some of her staff employed, but it would fulfill the need of the consumers who are experiencing depleted shelves and long lines in supermarkets everywhere.
We recently sat down (virtually, of course) with the award-winning, oceanfront restaurant owner and asked her what advice she had for other restaurant operators looking to pivot to the grocery model and how she took it to the next level for not only her consumers, but her staff too.
Determine your correct package sizes:
The package sizing you purchase from your food vendors are not meant for the end-consumer, so you will need to figure out the best package sizes and always remember food safety is priority #1.
For example, don't buy fresh chicken. Instead, purchase a fresh-frozen product option because re-packaging a frozen cutlet leaves you less vulnerable to contamination.
In order to build your check averages - don't forget to package items together for a better return. Instead of selling one banana, sell 4 bananas. Instead of selling one steak, sell two steaks, and so on and so forth. Also, a minimum order amount will help avoid little returns.
Talk to your food distribution rep, such as Cheney Brothers in Florida, They may have some great insights on recommended packaging options.
Share your new concept on social media:
Community communication is key. A great low-cost way to share your newly evolved concept is running ads on Facebook, Instagram, etc. Be sure to geo-target your area for the most impactful marketing spend. If you can't deliver product to a location, you probably don't want to invest your marketing dollars there.
Do you have your own database? This is an optimal time to send an email blast to get the support of your past customers and ensure they are aware of your new "temporary" concept.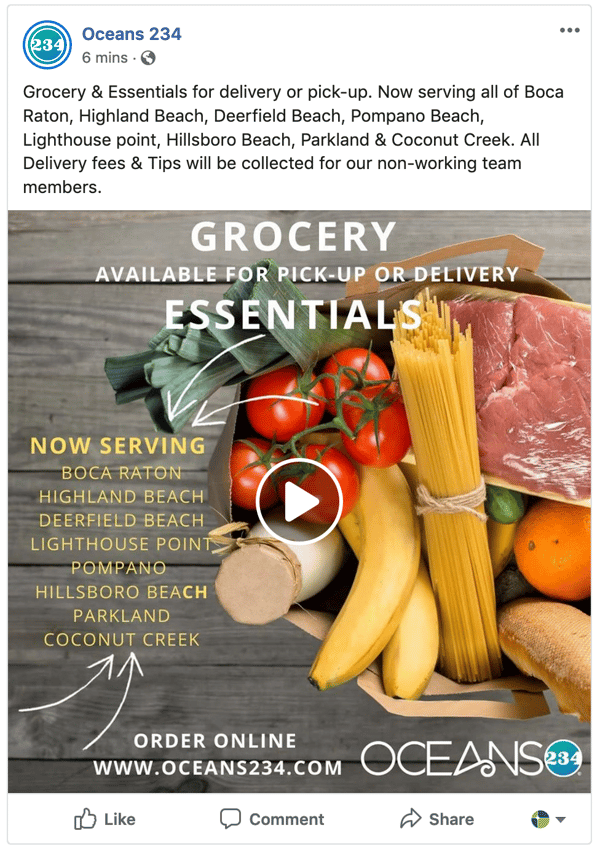 You must have your loss leaders:

Everyone knows the price of basic items, such as milk, eggs and chicken, so this is not the time to change that. People will naturally visit your website and check these common items, so be sure they are aligned with the current market price. If a gallon of milk costs $3.50 at the local super market, do not charge $6. This would give the impression that you are over-priced and immediately turn consumers away.
Add helpful recipes to your website:

You have to continually think in the mind of the consumer, so why not add useful recipes they can make during quarantine? And bonus, they can order all the items on their shopping list in one-stop! Be mindful of what recipes you are posting and be sure to have all the key ingredients to match.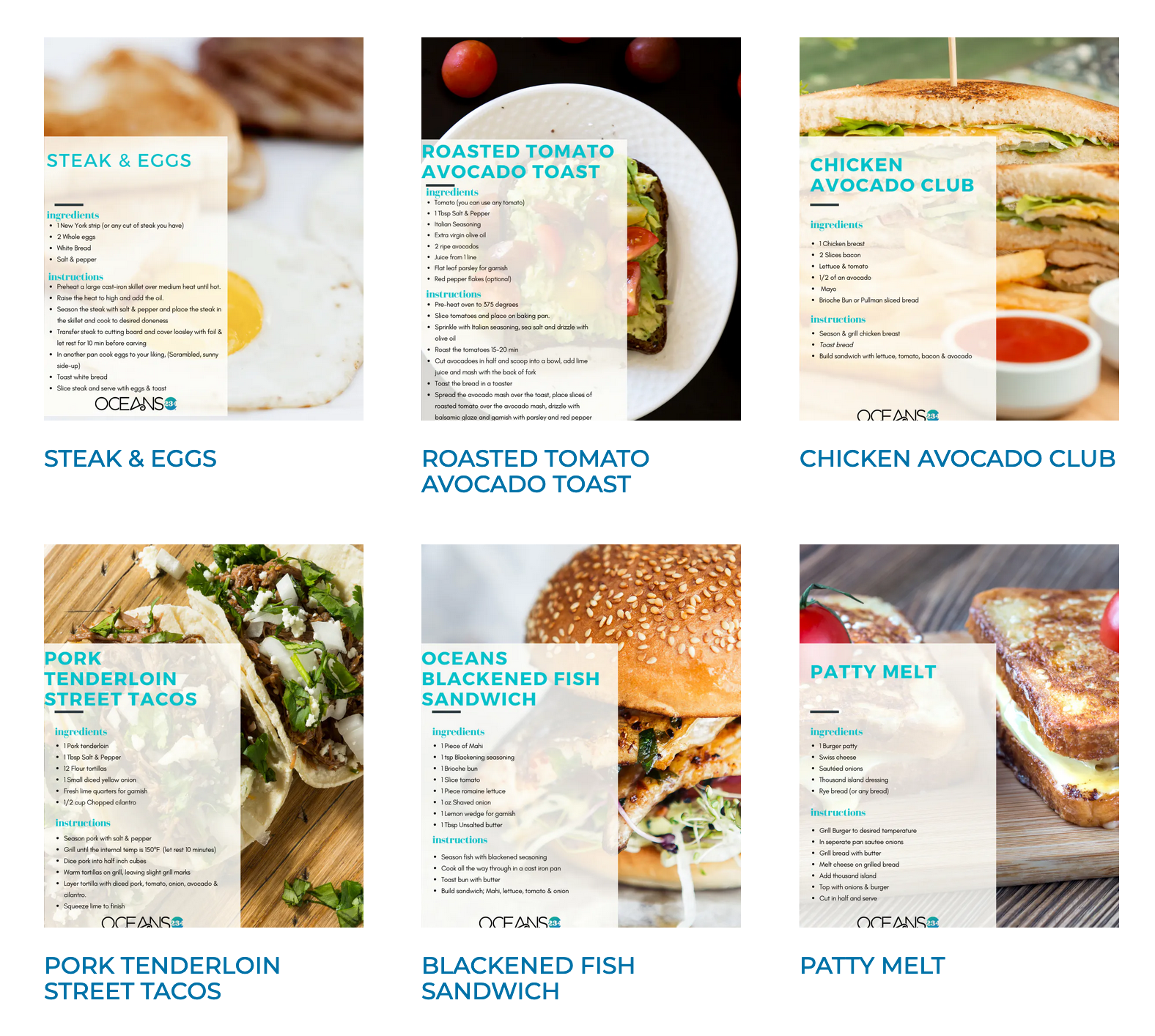 Go through your current inventory:
Sriracha, ketchup, salt and pepper shakers - sell them all! Take a walk through your pantry to see what you have available to add them all to your grocery menu. Do you sell merchandise or home-made products in your restaurant? Be sure to add them to the list.
READ THIS: Prepare Your Bar or Restaurant for a COVID-19 Shutdown

Support other businesses in your community:

Do you have existing relationships with other small businesses in the community? If not, this is a great opportunity to start that conversation. At Oceans 234, they sell products from local brewers, protein bars, and more. Reach out to your local business owners and see what inventory you can add to your arsenal.
Optimize your take-out/delivery menu:

If you are able to run a successful to-go model, this is a great opportunity to add secondary items to your menu for pick-up or delivery. Be a one stop shop and add some necessities for folks already ordering prepared meals. Be sure to package them properly to follow food safety protocols.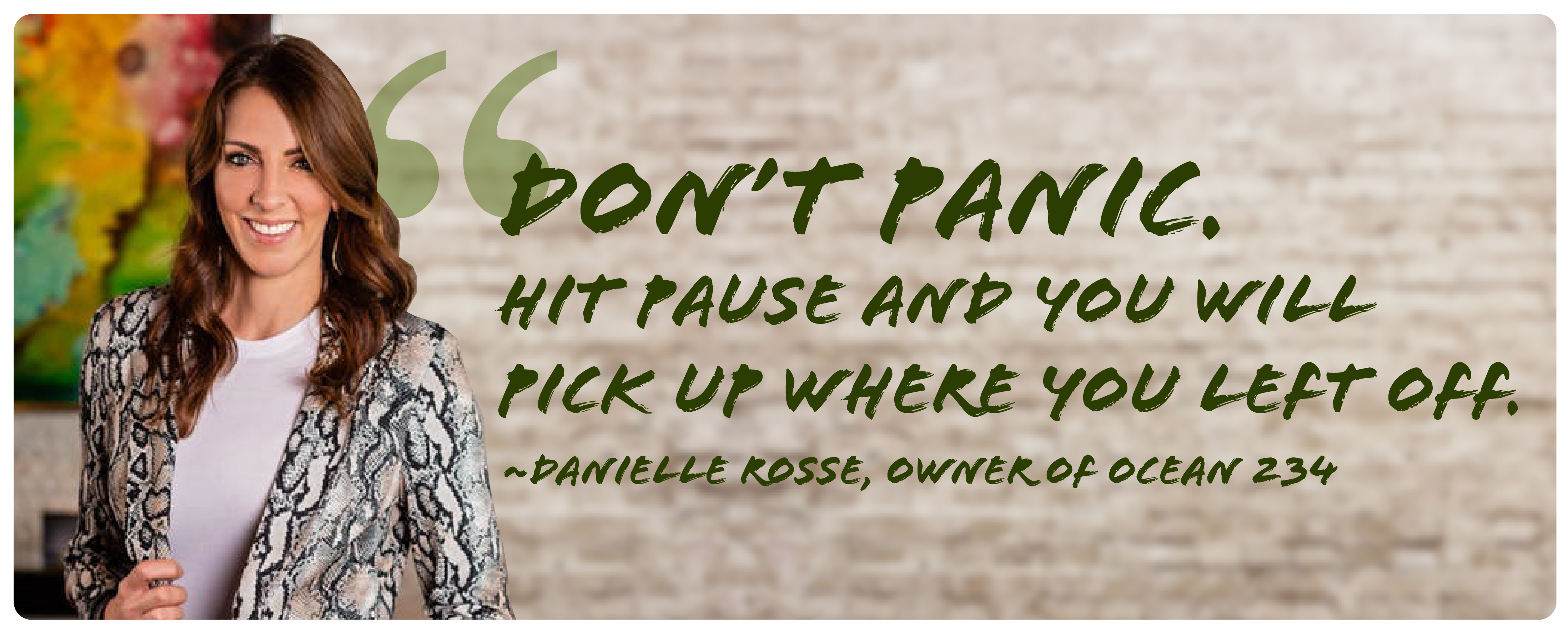 Don't forget about your non-working staff:

What can you do for your non-working staff? What about creating a fund where you accumulate your delivery fees and tips? That's a practice they are doing at Oceans 234. Not an option for you? What about care packages? Gather together a care package of the necessities like bread, chicken, eggs, etc... this can go a long way for an employee you no longer have hours to fulfill.
-----

About Oceans 234:
Oceans 234 is an award-winning, oceanfront restaurant in Deerfield Beach offering the finest dining experience in South Florida. Rosse purchased the restaurant in 2012, becoming the sole owner, and continued the property's evolution by performing a $1.8 million renovation transforming the space into a true gem. Today Oceans 234 features an open layout offering complete views of the Atlantic Ocean, plus an expansive outdoor patio and lounge.

-----
Do you know of any other restaurateurs that are doing extraordinary measures during these unsettling times? We would love to share their tips and advice to share with our industry. We are in this together. Share with us here.