Tequila may be one of the most underestimated and underutilized spirits sitting on your bar's shelves. The average customer will probably assume that there are basically two things you can do with tequila: drink it as a shot or use it in a margarita. Little do they know that tequila is a versatile and refreshing liquor that is perfect for summer drinks. Whether you are slinging drinks behind a bar or serving guests at your own summer backyard barbecue, here are some cool tequila cocktails that will showcase this underappreciated spirit and help beat the heat.
Cocktails don't have to complicated to be delicious and refreshing. Start with 1.5 ounces of tequila and add lime soda and sparkling water. For garnish, a sprig of rosemary or a cucumber slice will add a touch of color and a little extra flavor. This drink is light, bubbly and perfect for summer.
This drink is one of the most popular cocktails in Mexico and is quickly gaining new fans across the U.S. While there are a lot of variations of this cocktail, the basic ingredients include: beer, tequila, tomato juice, lime, and seasonings. You can even use bloody Mary mix and add hot sauce and Tajin seasoning. For a fruity take on this classic, check out this spicy mango Michelada recipe. It is the perfect summer time drink for those who love spice and flavor.
The classic mojito hails from Cuba, a place that is all too familiar with sultry summers. While this cocktail is traditionally made with rum, the flavor combinations of mint, lime and sugar pair equally as well with tequila. If you have some fresh mint growing in your summer garden, then all the better. With just a few basic ingredients, you can create a crisp and refreshing drink that might just become a customer favorite.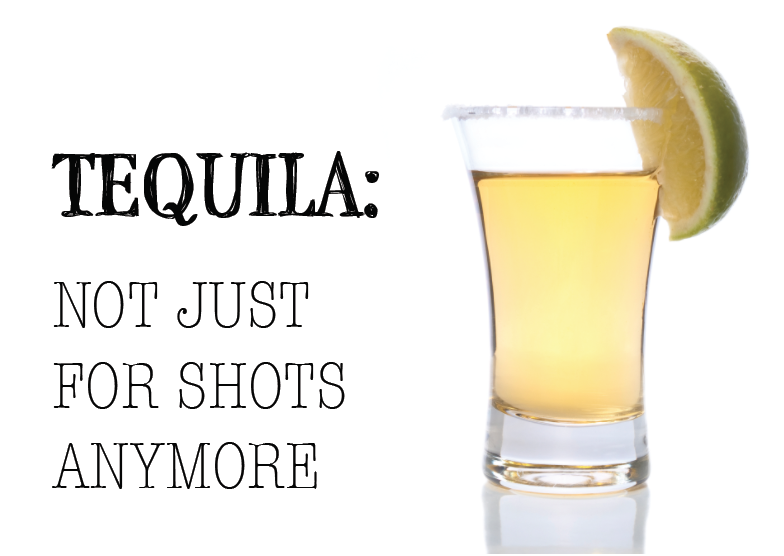 4. El Diablo
Contrary to what the name implies, this drink isn't packed with spice and is actually quite flavorful and smooth. It is also another perfect example of a classic tequila based cocktail that doesn't get the attention it deserves in today's bars. While is may not be quite as popular as it once was, this summer is the perfect time to stage a comeback.
El Diablo includes tequila, ginger beer, lime juice and creme de cassis, which is a sweet liquor made from black currants. It provides a tasty balance of acidity, spice, and sweetness for a flavor packed drink that showcases tequila.
5. Sparkling Champagne Margarita
While this cocktail is technically considered a margarita, it is probably unlike any margarita you have had before. It is also an excellent choice for a drink special because you can easily make large batches that can be quickly served up. All you need is lime juice, tequila, triple sec, champagne and some garnish. While you might not think of tequila and champagne as an ideal combination, the champagne adds just the right amount of bubbles and sweetness to the drink for a great flavor combination that will make the summer heat just a little more bearable.
As you may have noticed from the recipes above, tequila pairs well with citruses and spices. That gives you plenty of room to get creative with your own cocktails and create something that your customers will love. No matter how you dress it up, tequila makes a great base liquor for plenty of refreshing summer drinks.