"Data is extremely underutilized in the bar industry," said Richard Verrecchia, vice president of analytics at Fintech.
Modern bar operators have an unprecedented amount of information at their fingertips. Through their POS systems, purchasing analytics and liquor inventory tools, they have the ability to calculate exactly what and how much they are selling down to the last drop.
If that's the case, why aren't more bar owners and operators taking advantage of the tools and data available to them?
"The truth is most establishments do not have the right technology in place because they are afraid to shell out the cost for the proper infrastructure," explained Verrecchia.
For most operators, it's hard to see the value in using data tracking technology if it means losing a chunk of change upfront. It requires bar owners to spend money to make money. A $1,000 investment now could very well end up saving you well over $5,000 in the long run.
Still, it can be difficult to rationalize making a major down payment on technology when you don't know if it's going to generate greater profits in the long run.
But, as Verrecchia mentioned, "the bar owners who capitalize on the data available through their front- and back-office processes are in the minority."
In today's data-driven world, there is no excuse for bar owners to fall behind and lose out on profits.
"Ideally, owners should be collecting specific information about every drink they serve with bar control software," said Verrecchia. "They should also be categorizing and breaking it down by day part, types of drinks and creating detailed logs of everything they purchase."
Let's look at 5 strong ways to grow your bar profits using data.
The Power of Rounding
The cash register was invented in the 1880's by James Ritty and John Birch after the civil war" said Elwell, CEO of Two Touch POS, a Point of Sale system focused on helping bar operations.
"James was the owner of a saloon in Dayton, Ohio and wanted to stop his employees from "appropriating" his profits. He called it Ritty's Incorruptible Cashier and it was invented to stop bartenders from stealing."
That's right, the cash register was invented in Ohio (go bucks) because of bartender theft.
"A principle to embrace if you want to grow your top line revenue is the power of rounding. It can hurt you deeply or make you hundreds of thousands" says Elwell.
"Just think about this: if you sell one hundred hamburgers every day for $4.95 each day's hamburger sales is $495.00. After a year, you've earned $180,675.00. Not bad. What's the impact on sales if you rounded your price to $4.99? $182,135.00 in burger sales, $1460.00 extra dollars in your pocket and your customers won't even notice. Do the math how many menu items do you have? 40,50,100?"
How much does .04¢ impact your business?
Smarter Ordering using Just-in-Time Inventory Data
Another opportunity to use data to improve profits is to figure out how to utilize "just in time" inventory data for determining optimal weekly liquor, beer and wine orders.
Most bars order inventory using static par levels, which may have been accurate at one time but without being constantly updated, on hand stock levels quickly escalate tying up cash unnecessarily.
The reason is that bars will typically increase their par levels for a product when they run out but they rarely lower their par levels.
The ONE Group is a global leader in the hospitality industry and the creator of the international restaurant brand STK. They operate beverage operations at hotels, casinos, and other high-end locations across the globe and rely on the inventory experts at Sculpture Hospitality and their Bevinco bar inventory service to assist with beverage management and ordering.
The Bevinco bar auditors take on-site inventories each week by weighing each open liquor bottle and keg of beer. After reconciling invoices and sales, they produce unbiased online liquor orders and bar inventory variance reports.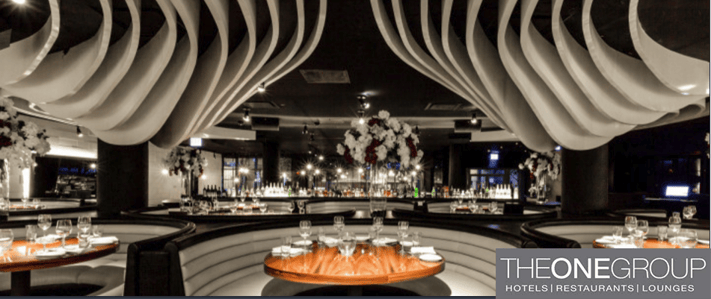 The Bevinco iPar ordering system calculates average and peak usage, builds an extra "safety margin," adjusts for changing usage patterns and allows for lag time before orders are received, which will ensure you never run out of product while reducing your on hand inventory, freeing up cash flow.
Analyze Purchase Data
One of the services that Fintech provides bar owners is an electronic bill payment system that integrates with inventory management software and streamlines the process—you don't have to deal with checks, cash money orders or payment types.
According to Verrecchia, this allows you get back 15 minutes from each alcohol delivery.
On top of that, Fintech can typically help a retailer save about 3-5 percent on average on alcohol purchases. Bar owners receive three primary reports every month on purchases over the last 30-to-60 days:
Broken Case Report – This report typically covers purchase habits. Bar owners can see average savings around $50 – $100 a month per location by keeping track of damage to inventory during delivery.
Price Discrepancy Report – This highlights cases when a retailer receives a different price for the same product in a given month; or multiple locations are receiving different pricing for the same product from the same distributor. Typically, savings range from $100 – $500 per month for every location.
Top 20 Products by Quantity – This report helps with compliance, helps retailers see what the top products purchased for the month are, and if there are pricing opportunities.
"When we first opened, I was going nuts as I was constantly needed at the restaurant to write a check whenever our alcohol was delivered. Fortunately, I got Fintech's name from one of our local distributors and gave them a call to enroll in their EFT system. Fintech has been a blessing for us and has saved me driving many miles to write a check." - Proprietor at Mellow Mushroom
Data Cleansing and Mapping
Without clean data, bar owners are doomed to make bad decisions. Unless you have a way to accurately organize all the information you capture through your POS, inventory management software and payment software, the net result will be a lot of structure and unstructured data that will ultimately be detrimental to business growth—especially if you don't have a way to view it from a holistic perspective.
The reason data cleansing and mapping is so critical for bar operators is that you essentially need a common set of signifiers to describe the products coming and going out. But, everyone uses different abbreviations – or may misspell – not only for generic kinds of drinks but brand names as well.
Keeping in mind there are 34,000 beer brands and the typical cost for bottled beer is 23 – 25 percent of beverage sales, it's quickly apparent that bar owners can benefit from a comprehensive dictionary of terms that allows them to track everything coming in and going out.
Inventory Variance Data
Having a proper inventory solution in place integrated with your POS system is critical for gaining insight into how bar staff serves customers – including any variations from the average performance metrics – while making sure product is sold properly and accurately in real time.
A common mistake that inventory systems make is taking for granted the inaccuracy of tenthing, or visually eyeballing partial liquor, wine bottles and beer kegs during the inventory process.
This creates the epitome of "garbage in – garbage out."
Estimating liquid inside containers does not produce accurate enough readings to bring potentially serious matters of theft or over pouring to staff.
For bar inventory, scales are King.
Many bars and entire restaurant management groups average less than 3% inventory variance (shrinkage) year over year. Consider that most bars are losing between 15-30%, so maintaining 3% is a considerable operational advantage.
There are specific steps needed to achieve this level of optimization that many bar groups have mastered.
"Bevinco shrinkage numbers are a particularly significant factor in determining manager's quarterly bonuses," said Kevin Vaughan, CPA and Owner of Vaughan's Hospitality Group in Chicago, IL.
With his backround in data management as an analyst with Arthur Anderson, Kevin was looking for a bar management software solution that would enable his operations team to use reliable data for better decision making. With six restaurants, VHG has used the Bevinco Bar Inventory service for thirteen years.
To read more about the VHG Case study, click here.
Parting Advice
"Always begin with a specific objective. Remember that front-of-the-house sales can very much be affected by back-of-the-house operations. Know exactly what problem you want to solve before you begin looking for solutions. Figure out your needs and address them individually rather trying to tackle them all at once. There is no universal catch-all." said Verrecchia.
Accurate data allows for better reporting, which is the fuel for better decision-making.
Until next time,
Ken Gillie
Sculpture Hospitality – the Inventory Experts
Bevinco – Bevinco Mobile – Bevchek